How Much Does a Health Retreat in Blue Mountains Cost?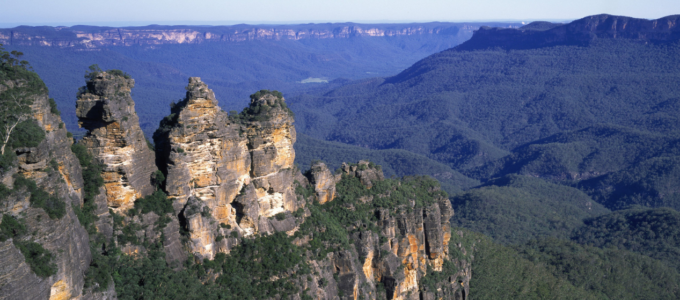 When you think of the Blue Mountains in Australia, the first things that may come to mind are breathtaking scenery, fresh air, and next-level relaxation. And, you'd be right to expect all of those things. However, what might also come to mind when trying to find a health retreat in Blue Mountains is that it may be too expensive.
Well, that's what we're about to find out today. What you're about to read may come as a very big surprise.
Types of Health Retreats in the Blue Mountains
First of all, let's have a look at all the different types of health retreats that you can find in the Blue Mountains in Australia.
You may have thought that they would all include a traditional style cottage theme but that's not actually the case. Many of them are actually luxury health retreats that offer all-inclusive packages and beyond.
The best part about all of the different health retreats here is that there's stunning scenery to enjoy, both indoors and out. The majority of the retreats are outfitted with remarkable swimming pools, saunas, and various other pampering centers.
As for the indoors, you can expect any theme from cozy, modern, luxurious, and plenty more. Often enough, you might find it difficult to choose simply because all the options are that good.
What Is the Price Range?
Alright, so let's get to the important question, how much does a standard health retreat in Blue Mountains cost?
Well, you can find a single room for as low as about $100, welcoming two guests max. The price rarely goes down from there. On the other hand, it can go up significantly. For example, there are some retreats in this location that charge $2000 per night. And, that's their cheapest rate.
In any case, you get what you pay for. However, it's important to remember that even the cheaper ones are amazing options to stay at and enjoy.
Difference Between the Cheaper and Expensive Retreats
As we mentioned, there are differences but they aren't as significant as you may think. Sure, the 10x more expensive options will always be better. The service will be better, the scenery, the interior and the exterior, and pretty much everything else. However, regardless of what you pay, you will still be at the Blue Mountains. And, that's what matters most.
Obviously, if you have the budget, going for a more expensive option can provide a more comfortable and enjoyable experience. The most important thing to remember is that you shouldn't really stress too hard about this.
Conclusion
Whichever way you choose to go, whatever price you choose to pay, simply staying anywhere in the Blue Mountains is always worth it. You get to enjoy Australia's nature at its finest. So, go ahead, look at all the options that are available there, and enjoy the time of your life at a health retreat in the Blue Mountains.