How to Keep Fit This Winter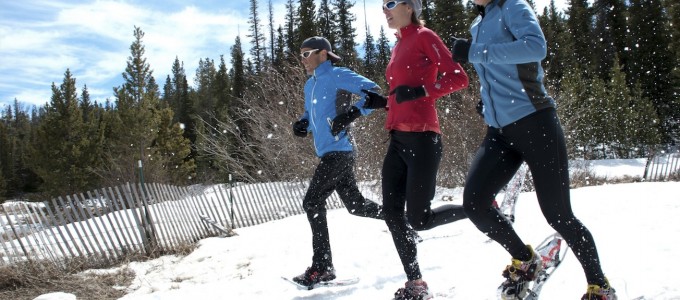 If the cold turn has you skipping your morning jog for extra doona time, rest assured that you're not alone. Winter is one of the most common times for people to neglect their fitness regime.
To help you stay fit and healthy this winter, here are five easy tips:
Tip 1: Get the right equipment
During summertime, the standard uniform of joggers, t-shirt and shorts or leggings is more than suitable for regular exercise. However in the winter months, you'll need to have a look at your equipment and make sure it is suitable for the cold.
Ensure that you always bring a jumper or zip-up hoodie with you if you're exercising outdoors and heck, even if you're exercising indoors. Don't worry about overheating – you will be able to take the jumper off when you start moving and warming up. You should also make sure your sneakers are suitable for icy and cold conditions, bring some gloves to keep your fingers warm and wear a beanie or cap.
Join  various fat camps or wight loss programs like best Health Retreat in Perth to get shape and size and you'll be surprised how much of a difference the right gear can make to your workout!
 Tip 2: Switch your workouts around
If there's absolutely no chance you'll ever be able to drag yourself out of bed early in the morning, then it's easier to just accept this fact and go with the flow. But rather than skipping your workout completely, switch it around.
The best time of the day to workout during winter is at lunchtime when the sun can keep you warm and you can snatch some vitamin D. Try not to exercise too late at night because firstly, it's cold, and secondly working out too late into the evening can disturb your circadian rhythms and interrupt your sleep.
Tip 3: Indoor fitness is in
While exercising outdoors is undoubtedly one of the most pleasurable experiences out there, during wintertime it can become more pain than pleasure as you struggle with low motivation, freezing temperatures and icy landscapes.
To keep your motivation levels high, mix it up and try some new exercises indoors. Try out a spin class at your local gym, attend a hot yoga class or even rent a few workout DVDs to give a whirl at home. There are plenty of indoor fitness activities that are heaps of fun and which you'll actually look forward to!
 Tip 4: Guard yourself from bugs
Winter is peak season for flus, colds and bugs to sneak up and attack your immune system. Which is why you should make sure your diet stays super clean during the colder months and that you consume a varied, healthy and nutritious array of foods.
You should also regularly top up your vitamin C levels as they need to be replenished daily. It's a good idea to invest in a high-quality multivitamin too, just to give yourself that extra protection.
 Tip 5: Mind over matter
Okay, so when it's 6am and the sun has yet to rise, dark clouds are hovering menacingly overhead and the temperature can only be described as challenging, it can be really hard to work up the enthusiasm and the motivation to get moving.
But as we all know, it's usually a case of mind over matter with our fitness. If you remind yourself of your goals (i.e. you want to lose weight, tone up, protect your health, compete in an event), and the benefits your body will get from your workout (endorphins, calories lost, muscle development, cardiac health) you'll be more likely to complete your workout than if you shrug, cuddle into your doona, and put your workout off until 'tomorrow'.
Best Weight Loss Retreats in Australia programs or Camps provide professional trainers and proper diet to stay get healthy results in quick time. Fight for your health and your fitness and tell your body who is really in control this winter: you!