Yoga Retreat: Everything You Need to Know Before You Attend One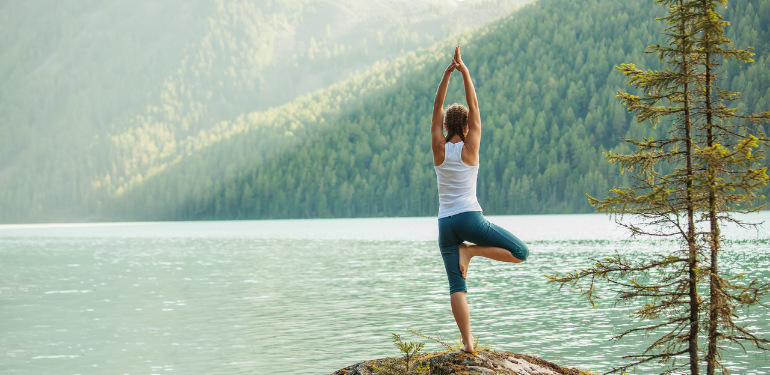 Escaping the chaos of everyday life is sometimes necessary in order to relieve stress and reflect on yourself. A yoga retreat can make you realize that leading a jam-packed, stress-filled, and busy life is not actually living life to the fullest. This, among many other benefits, is why people almost always leave happier than when they came to a yoga retreat.
Let's find out what some of the most worthwhile benefits come from going to a yoga retreat and everything else you need to know before attending one.
Benefits of Attending a Yoga Retreat
There's definitely more than one benefit that comes when going to yoga retreats. Among the most favorable ones are getting to meet new like-minded friends, relieving stress, cleansing your system, and a lot of self-reflection.
1. Stress Relief
Relieving stress is one of the biggest reasons people go to yoga retreats. You get a chance to disconnect from the world, stop worrying about other people's problems, and just focus on yourself. Doing this allows you to solve your own problems or become at peace by realizing that you can't control everything that life throws at you. You can only control how you react to it. Realizing that and understanding it can open up many new chapters for happiness in your life.
2. Clean Your System
You can rest assured knowing that there won't be any junk food at most of the yoga retreats that you will attend. Instead, a good retreat focuses on teaching you what to eat in order to live a more fulfilling life. The healthier you eat, the better you feel. That's one of the best lessons you can learn from a yoga retreat.
3. Create New Friendships
Spending time together with people who think like you and have similar goals is always a pleasure. That's what it's like at a yoga retreat. You get to meet new people with whom you won't have any trouble connecting. As a result, beautiful friendships are born at yoga retreats most of the time.
How Much Does a Yoga Retreat Cost?
The cost of a yoga retreat depends on what is included in the program and how long it lasts. For example, if a yoga retreat includes 3 meals, two or more yoga sessions per day, and other extra activities it will obviously cost more. But, on average, a yoga retreat will cost you between $500 and $2000 for the entire program. Another factor that affects the cost of a yoga retreat is the location. Keep in mind to always check what's included and where it's located before you decide.
Are Yoga Retreats Worth It?
A yoga retreat is a wonderful experience for everyone to enjoy. You don't have to be a yoga enthusiast to attend one. The bottom line is that yoga retreats are fun, fulfilling, and a must-try experience at least once. The knowledge that you can acquire is also very rewarding. You can learn how to take better care of your body by interacting with plenty more like-minded people and professionals.